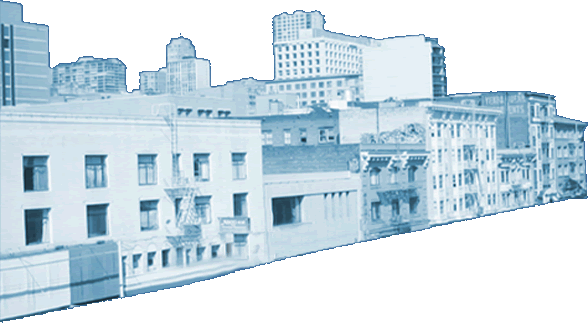 Michael H. Brownstein has been widely published throughout the small and literary presses. His work has appeared in The Café Review, American Letters and Commentary, Skidrow Penthouse, Xavier Review, Hotel Amerika, After Hours, Free Lunch, Meridian Anthology of Contemporary Poetry, The Pacific Review and others. In addition, he has eight poetry chapbooks including The Shooting Gallery (Samidat Press, 1987), Poems from the Body Bag (Ommation Press, 1988), A Period of Trees (Snark Press, 2004) and What Stone Is (Fractal Edge Press, 2005).

Brownstein taught elementary school in Chicago's inner city (he is now trying other things), but he continues to study authentic African instruments with his students, conducts grant-writing workshops for educators and the State of Illinois Title 1 Convention, and records performance and music pieces with grants from the City of Chicago's Department of Cultural Affairs, the Oppenheimer Foundation, BP Leadership Grants, and others.

The Color of Sound in the City

Gray down on the rooftops,

pock marked and feckle.

The streets, store glass,

white automobiles.

Black heads and blemishes,

acne scabbed and oozing.

The train crossing,

pigeons on the platform,

garbage cans. Splinters,

tears, cracks and holes.

Silence is afterbirth.

Downed wires, downed trees,

a bird's nest and three spilled eggs.

Someone left breathing.


What Is this Tear in the Underbelly?

—Fifteen questions for the Socratic notion

conveyer belt madness?

a sampling of turbulence?

people of the pandemic,

blood work and the end of days?

the list of the ancient sequoia?

a tomahawk road? sage advice?

smoke and a pinch of anger?

bankrupt cities of sex?

values in sound? timbres in light?

an erosion of teeth? organic man?

a shake-down of hands?

the dark stain of cloud and 

a thin stream heavy with water?

the lost trial of  the ruins?

On The Subject of a Dearth of Things

It is always coldest near the room of death.

Ron Santos buried his legs, Stonewall Jackson somewhere his arm

And Robert Frost, after the loss of his fifth child, could only shiver

Into a sludge of goose bumps outside the door of his wife's deathbed.

When your father fell to a terrible accident,

You stormed the hospital,

Refused the demands of the chief surgeon

And tickled his left foot because left handedness always brought luck.

It was not his time.

Things aren't always that simple, that sad, that tiresome.

Someone turn up the heat. It is freezing in the hallway.  

Tall Talk

I am iron and warm milk,

Injured bark and soiled silk.

Come at me with a baseball bat—

I'm the Allegheny cheater:

    I always win.

I chew asphalt and drink motor oil.

My sugar? Louisiana soil.

Come at me with fist and cat—

I'm the Allegheny cheater:

    I always win.

You eat meat, I only bone,

I own the strength of a foundation stone.

Come at me with chains thick as fat— 

I'm the Allegheny cheater:

    I always win.

.

Sunrise And The Kildeer Is Making too Much Noise

Nothing like seaweed early in the morning,

An octopus boiling in spring water,

A touch of salt and butter on toast.

Outside, near the border country,

The storm gates open too wide.

Salt water finds a way in.

Eighteen thousand dollars.

Before we waste the money and spend it on life—

Here—take a pinch of salt with your whiskey.  




All work on this page is protected by 

international copyright law

Copyright © 2009  Michael H. Brownstein

all rights reserved.